Phuket, an island off the west coast of Thailand in the Andaman Sea, is well known for its beautiful beaches and nightlife. There are many beaches and islands around Phuket, and Patong beach is one of them. Beautiful white sand and blue water just make it perfect and eye candy. Travelling to Phuket from India is not so costly in terms of flight fares on prior bookings and Go Air offers direct flights.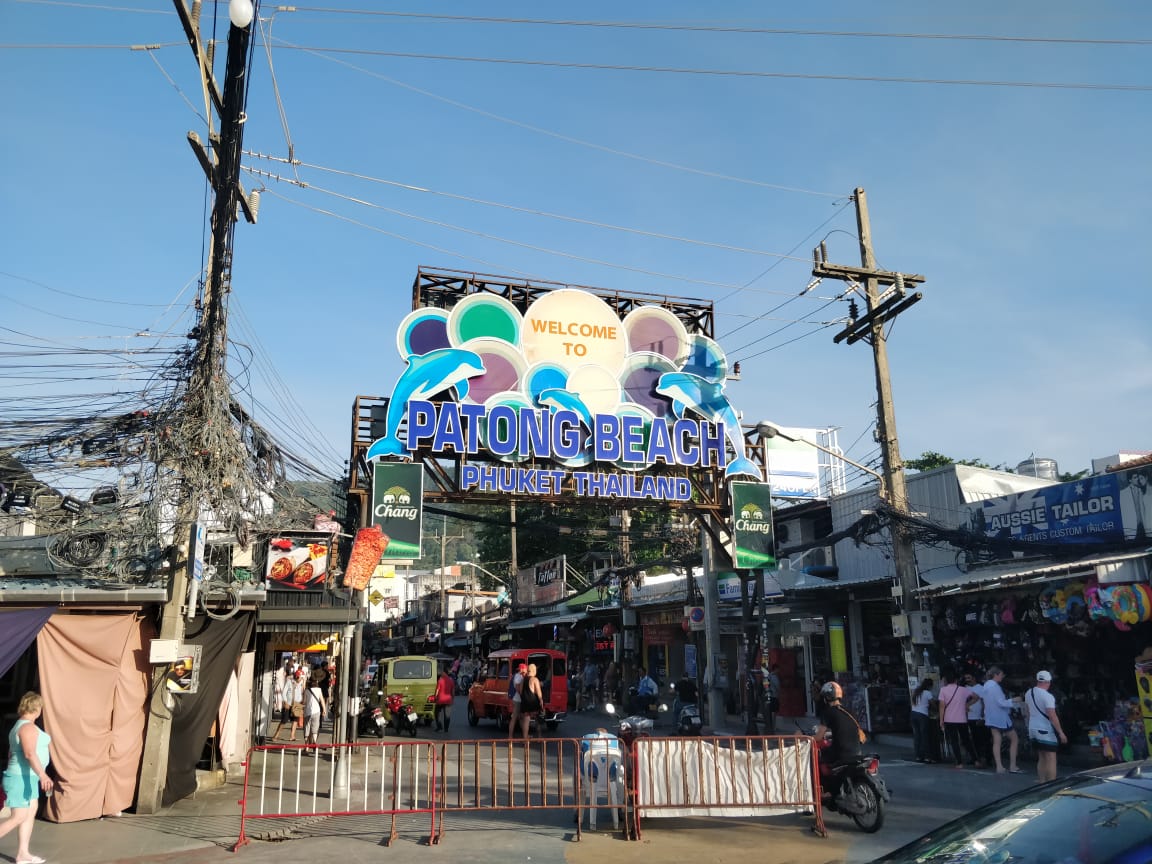 Another best thing is night life on the Bangla Road. One can enjoy a foot massage or an oil massage, which is an ultimate stress-buster.
About Phuket
Phuket is one of the southern provinces and is connected by the Sarasin Bridge to Phang Nga province . Phuket is the country's largest island and around 32 smaller islands are located off its coast. At the west coast of Phuket, Patong town is based which offers you impressive beaches, fine white sands and palm trees. It is always advisable to stay in Patong when you visit Phuket. Fresh coconut water and street food are things one should definitely try.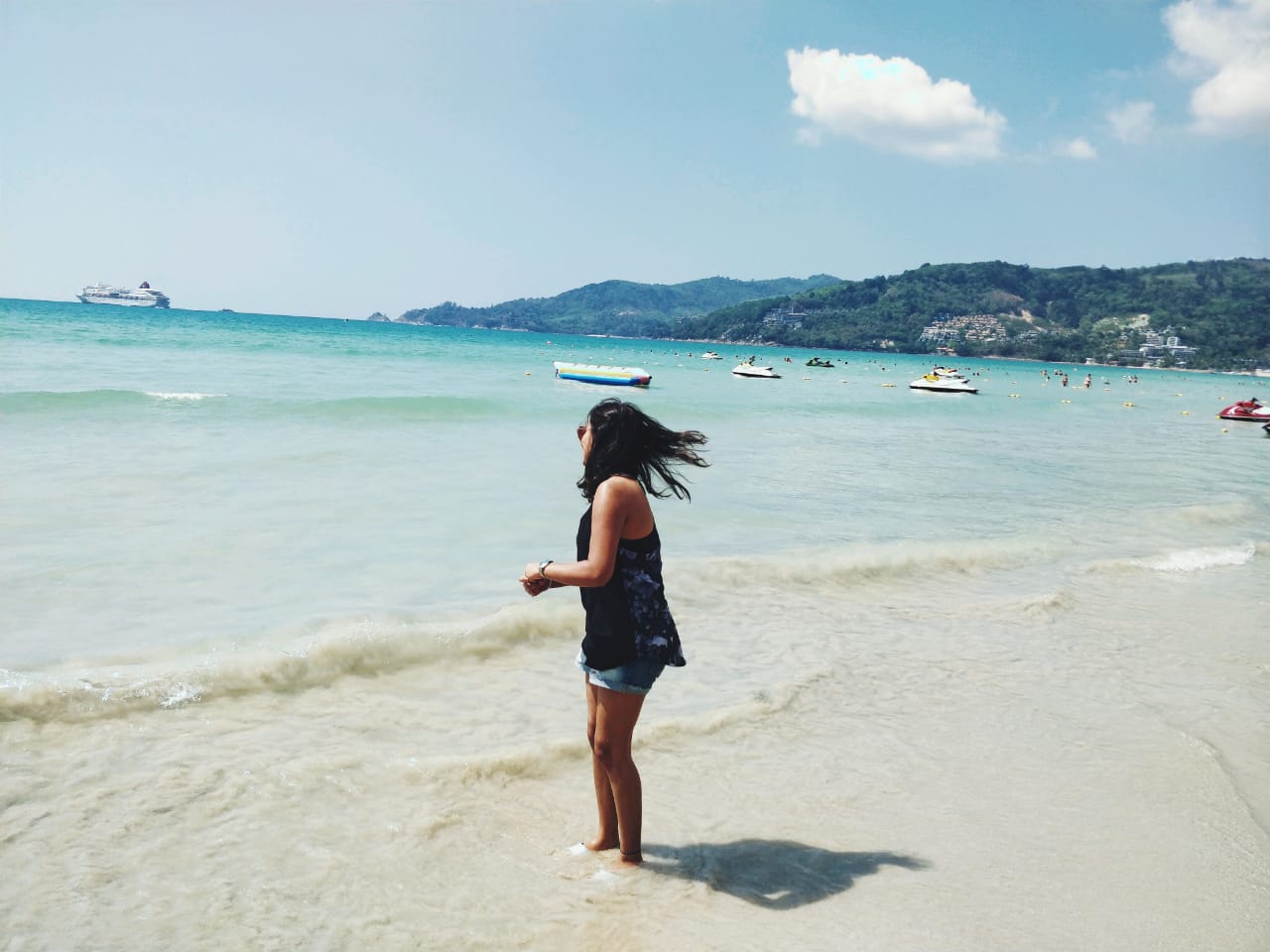 Where to stay
Many options are available near Patong beach including premium guesthouses. Good properties are often available at cheap rates. The price range starts from Rs.300 and goes up to Rs 30,000 a room. You can select as per your budget and location but considering a room in the range of Rs 2000-Rs 5000 can turn out to be a good choice. Avoid staying too far from the beach area and Bangla Road, though travelling is not a big problem as two-wheelers and Tut-tuts (local rickshaws) are easily available. In fact, most of the hotels provide shuttle services to and from the airport and to beaches.
Things to do
Patong is one of the finest beaches in the world. It offers you an eye candy view, shakes, massages, drinks and water sports. The walk on the beach from one corner to another will be the best part of your vacation in Phuket. The sea shore is so quiet and beautiful that one can actually spend hours there. You can experience Thai massage on the beach and enjoy your drink at any one of the beach shakes. If you want to try local beer then Chang and Simba are preferred options. (not an advice, just info). The road parallel to Patong beach is surrounded by a lot of food joints and premium massage centres. Bangla road is located opposite to the beach where all night clubs and shops are located.
Explore Bangla Road
Most happening and lively street in Phuket is Bangla Road or walking street. Post sunset till midnight or early morning, the entertainment or excitement at the street is amazing. Various night clubs, shopping centres and eatery hubs are available for fun lovers. Tattoo parlors and ping-pong shows are seen on the Bangla Road. Popular night clubs include Tiger Bar, Gay Bar, Cocoon Phuket and many others. Thai boxing is anothr tourist attraction.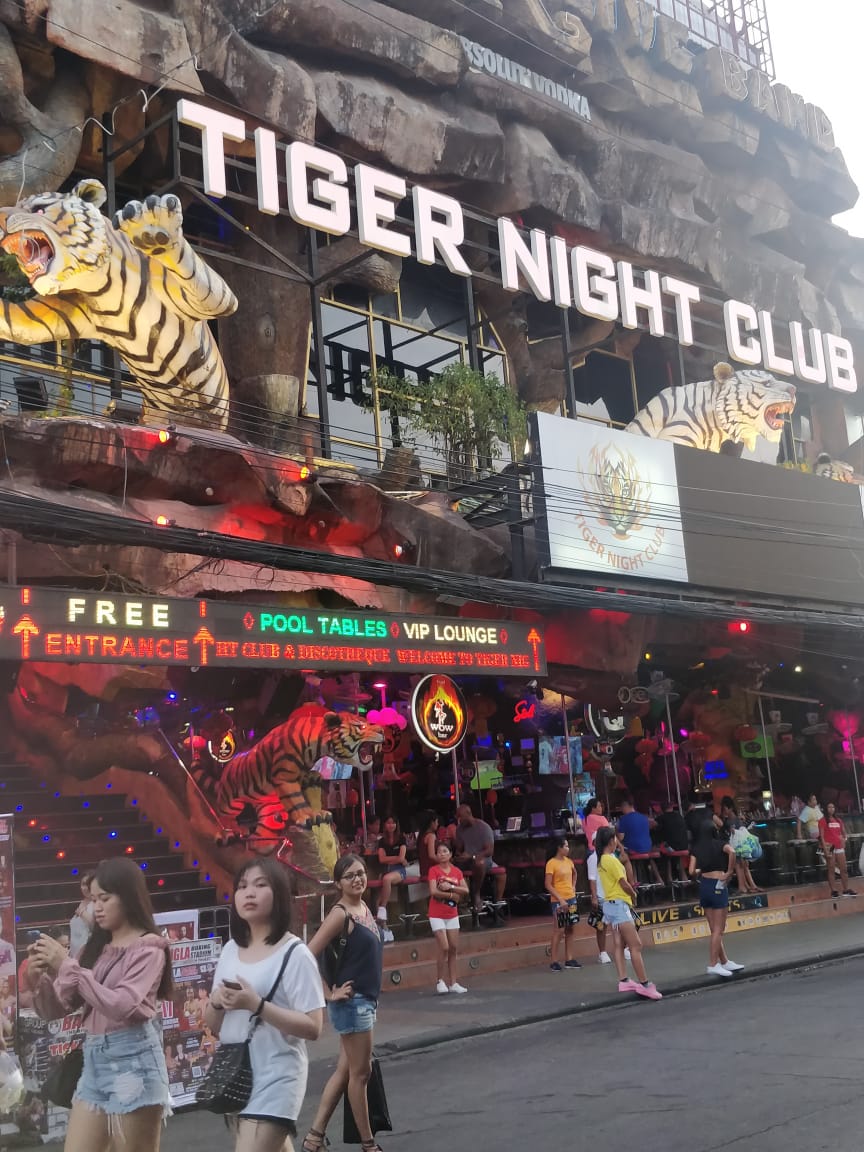 Dining delights
Well, sea food is something which is very popular, especially street food. A lot of options are available. Thai food is another of the choices that tourists prefer. Indian food is also available. Apart from food, one should also try mangoes, dragon fruit, guvava and coconut water.
Tour packages galore
If time permits, visit Phi Phi Islands and James Bond Island. Tour packages are easily available both online and offline. A lot of small tourist guide shops can help tour with the day tour to any of the islands. Many more options are there and you can choose as per your preference. These islands offer snorkeling, scuba and kayaking options.
Also, one can opt for one-day Phuket tour to cover places like Dolphins Bay show, Big Buddha, Fanta sea cultural theme park, Flying Hanuman zip-lining experience.
The best season to visit Thailand is from November to April. It is always advisable to visit the country in the cool and dry season.
Goa is one of the most happening places in India. It is known for its beautiful beaches, western culture and nightlife.
But there's one question, is Goa still that happening what it used to be earlier? Some will say yes and others will say no. Yes seems fine but why a no to the most happening place of India.
What led to this negative opinion is a concern now. The first thing that changed the whole perspective is the crowd in Goan beaches. I have been hearing from a lot of people around that now all the famous beaches are not safe at all to spend a whole night chilling there. Beaches and the fun of sitting at shacks are also now losing its charm as it is too much crowded.
But no one can deny the fact that Goa is one the most happening places in India. So to avoid such bad experiences, plan your trip accordingly.
Here are the options that you can explore when you place your Goa trip:
Calangute Beach and Baga beach are the two of the most famous beaches in North Goa. It is suggested to avoid North Goa and you can visit South Goa. You can enjoy Patnem Beach in South Goa. Beaches in South Goa are very quiet and beautiful that gives you the much-needed peace of mind. It is located at the extreme south of the Goa and as usual, you can rent a bike or car to reach there. Patnem Beach is full of white sands and crystal clear waters that almost seems untouched. It is one of the most peaceful places to swim, surf and soak up the sun. Nightlife is very minimal around the beach but you can enjoy live music at beach shacks.
Other beaches that you can explore:
Kakolem Beach, Palolem Beach, AromBOL Beach, Agonda Beach, Sinquerim Beach

Luxury Resorts/Hotels:
If you planning your trip anytime soon then be careful. It's very hot in the summers. Goa is also well known for luxury resorts and hotels located on the beach. Few of the most exciting and famous properties having access to the private beach are listed below:
The LaLiT Golf and Spa Resort, Goa:
One of the best resort located in South Goa. If you have a healthy budget then definitely you should experience the property. Also, you will get access to its private beach.
Taj Fort Aguada Resort and Spa, Goa:
If you are planning to stick to North Goa and then Taj seems the best option. It is located at Candolim beach. Taj is the first luxury hotel in Goa.
ITC Grand Goa Resort and Spa:
It is also located in South Goa. The ITC Grand Goa, with direct access to the pristine Arossim beach, provides all the ingredients for an invigorating or intimate relaxed getaway. The village-style resort's architecture draws inspiration from the Indo-Portuguese vintage and blends classical elegance with a distinctive regional allure that's infused in its service, cuisine and rituals.
Goa Marriott Resort and Spa:
Marriott is located in the northern part of the Goa. You can access North Goa's exhilarating gaming and entertainment destination from this resort.
You can also try Marbela Beach Resort, Seashell Suites and Villas. (Disclaimer: These are just few names, not recommendations)
Few more options to roam around:
Thalassa:
If you want to enjoy the Greek atmosphere then visit Thalassa located in Teso Waterfront in Siolim. It offers you the wonderful sunsets in Goa.
Water sports:
Water Sports in Goa are worth experiencing specially Banana ride at Baga beach. Also, Parasailing is something that one should experience.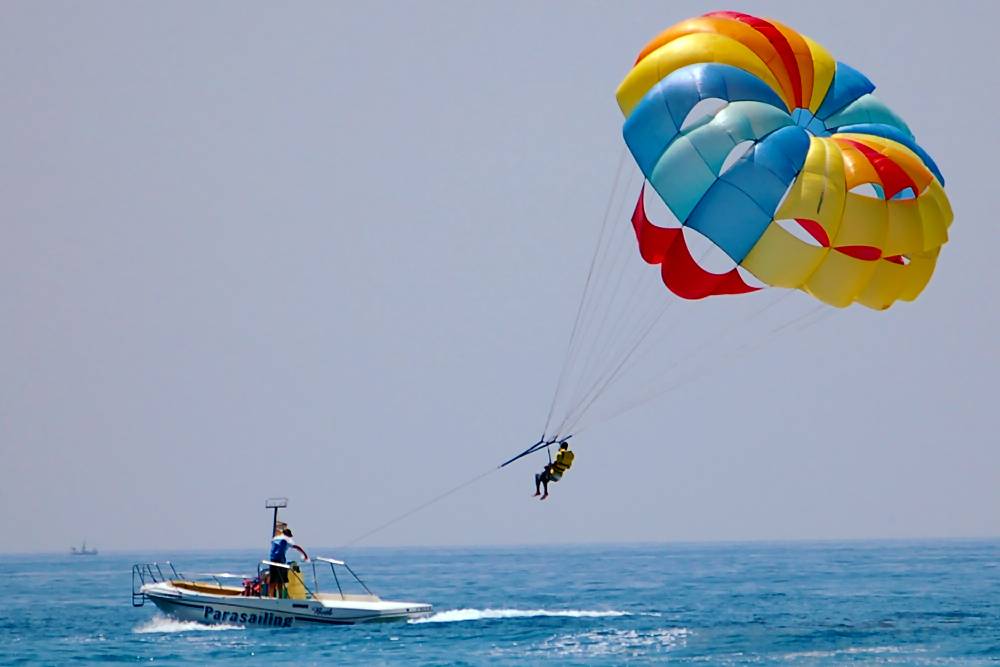 Night market:
Every Wednesday, Anjuna Beach plays host to the local flea market.
Others: The Basilica of Bom Jesus, Church, Fort Aguada, Dolphin Watching at Palolem and night life around beaches
Goa may be overcrowed but there is still a lot left to explore. You will never be disappointed when you visit Goa. Revisiting Goa to explore its hidden gems will always be a refreshing and most happening trip that one can have in India.
It's a long weekend. Definitively you must have plans for it and all set to rock over the weekend. But if you don't have any plans, then no need to worry as I am here to help you out with an option. For this place, you don't have to do planning or book advance tickets. Just carry your backpack and enjoy the vacation. This city is located at the foothills of Himalaya and is famous for river rafting and is known as yoga capital of the world. It's a perfect long weekend destination for a backpack trip.
Let's start the journey of 72 hours in Rishikesh.
How To Reach.
Start your day with a beautiful drive to Rishikesh, which is 236 km from New Delhi. A car journey may take 5-6 hours depending on the traffic. Bus and train facility is also available, but travellers prefer personal car or cab. I would prefer to take an early drive so that sunrise can be enjoyed with empty roads and chilling weather as it's almost the end of November.
Once you enter Rishikesh, do not miss to have a chai at the bus terminal to keep you warm and fresh. Best time to visit Rishikesh is late September-October to November, and from early March-April to the first week of May.
Where To Stay:
Stay is not an issue for travellers at Rishikesh. Plenty of options available near Bazaar Area and Tapovan beyond Ram and Lakshman Jhoolas. I would not suggest staying near bazaar or main town area due to honking, temple bells and yelling of vendors.
Prefer any place near Tapavon to enjoy the peace and some private space. Premium resorts such as the Grand Shiva Resorts & Spa, Ananda in the Himalayas, Amayaah in Himalayas and many more are available. The cost of such resorts varies from Rs 10,000 to Rs 20,000 per night.
Backpackers and first-timers need not worry about accommodation as they can find decent lodgings anywhere around Rs 800 to Rs 1,000 a night. Establish a rapport with the owner/receptionist and smile as the price goes down to Rs 500 the next time you arrive. Also, Tapovan is extremely backpacker-friendly. I've stayed in rooms costing Rs 150 per night. Go figure it out guys.
Till the time you settle down, it's almost afternoon. So, I will suggest you roam around and do an inquiry related to adventure sports, book tickets, visit temple, watch evening aarti at around 5:00 PM and end your day at the ghat. You can also go out to Ganga beach for camping. That is your choice.
48 Hours in Rishikesh - Adventure Day:
I would suggest that you start your day a little early. Prefer to wake up at 5:00 or 6:00 AM maximum. Try out some yoga at any ghat or if you want to sit with peace, then don't miss to watch foreigners doing yoga. Come back to the place where you stay, get ready, have some breakfast and start your adventure day.
Hire a bike or you can ask your hotel staff to arrange for one. Head towards Badrinath Road and there are plenty of adventure shops offering trekking, rafting, kayaking and bungee-jumping.
You must try adventure sports. But prioritise your choice and time. I would suggest you start with river rafting, which starts at around 11:00 AM and ends around 3:00 PM. There are different types of river rafting depends on the distance. It starts with 9 km and goes till 35 km and cost you in the range of Rs 600 to Rs 2,000 per person. India's highest bungee with a height of around 83 metres, a most extreme giant swing of 83 metres and Full details with price and timing are available on Asia's longest flying fox with length and speed of 140-160 kmph is only in Rishikesh.
A full day of adventure should end up with some delicious foods. One should not miss Little Buddha Cafe for its Navratan Korma and Malai Kofta. Plenty of food options available near Triveni Ghat and Lakhman Jhoolas.
Last 24 hours in Rishikesh:
I know after spending almost 48 hours in the city, you must have fallen in love with it, but now you are left with only 24 hours including drive time to home. Let's keep this day as simple and relaxing. One can explore Rajaji National Park, which houses several rare species of flora and fauna, including the likes of Asian elephants, Bengal Tigers, etc. Visit Ram Jhoolas, Gita Bhavan, The Beatles Ashram, Parmarth Niketan, and if you missed camping, then you can go to Ganga Beach.
How can you miss shopping? You can explore a few options like wall paintings, wooden furniture, colorful beads and trinkets. Lakshman Jhoola is one of the best areas for the shopping. There are many shops for clothes, jewelry, precious stones, books, spiritual things and lots of other things. This market is costly than Rishikesh main market. It is near Triveni Ghat area and famous for clothes and daily needs. This market is inexpensive than Lakshman Jhoola Market and Ram Jhoola Market.
Important Alerts: Do Not Miss:
Carry winter clothes, thermal inner wear (upper and lower), extra sports shoes and socks, woolen socks and raincoat. Other things like water bottle, camera, lotions, medicines (if required), scarf and things as per your requirement.
PS: Travel safe, careful during adventure sports, enjoy and have fun. to North Goa and then Taj seems the best option. It is located at Candolim beach. Taj is the first luxury hotel in Goa.